We are making progress! My Entrepreneurship 30 class has split into four companies; Lip Stuff (natural lipbalm), Snow Busters (snow shoveling service), All Boxed Up (spa and Christmas themed gift baskets), and The Food Dudes (Pizza & Candy Bags). They are diligently working away on their business plans which require them to identify company norms, missions, values, target markets, marketing strategies, finances, human resources, sales, and create a corporate structure.
Before the class got too far into the creation of their business, I wanted them to learn more about social media marketing so that they could begin to promote their companies in time for an initial business launch this week. It was time to call in reinforcements! Luckily for me, my classmate Nancy Smith works in the field of social media marketing (what are the chances!?) and was willing to collaborate with me to provide some starting points for my students. Nancy was nice enough to arrange her schedule to be able to have a Zoom session with my class!
I have only ever used Zoom as a participant in my university classes but I have never used it myself as a room host. This was a learning curve for me, trying to navigate how to set up my own room, invite Nancy to the session, and record it. It took some trial and error with creating rooms, overcoming issues with audio (always seems that there are tech difficulties when you need it the most, hey?), and trying to figure out where the audio recording would save, but I managed to get everything set up in time for our session.
Nancy gave invaluable information, feedback, and suggestions to my students and to each company specifically. She talked about the psychology and psycho-graphics of why someone would want to buy your product/service as well as the importance of knowing who your target audience is and understanding which social media platforms they use.
Each group determined who their target market is and which platforms they will use to reach that market. Nancy stressed the importance of using 1-2 social media channels really well as opposed to trying to post on all of them. Each platform needs to be used differently based on how the audience interacts with it. For example, Instagram is the most visual so you must be able to capture great visual content, Facebook has a lot of daily users and you can use a Facebook Business Page as a store, whereas Twitter is often more-so used for news and less for marketing. It is important to know your audience, select the appropriate social media channels for that audience, and produce the right kind of content.
Nancy informed the class that there are three main forms of content: Education and Information, Inspiration, and Entertainment. You don't want to overwhelm your audience with 18 posts a day so it is necessary to create a content calendar where you plan the next week worth of content and the types of posts you will be utilizing.
It was a jam-packed informative 25 minute session and my students LOVED IT! I can not thank Nancy enough for her willingness to help and providing such valuable information and feedback for my students. Both my students and I learned a ton!
I did record the session but I am waiting to receive permission from a few parents as to whether or not I can share the video. I can not thank Nancy enough for her helpfulness and willingness to support my students.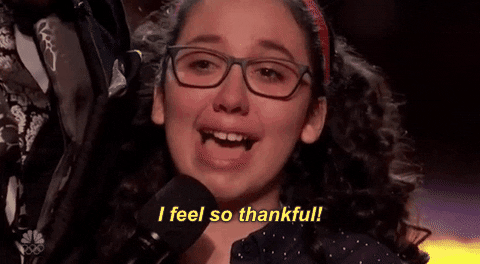 I am now filled with ideas and am feeling inspired for this project! The next steps are:
1. Each company will create the appropriate social media accounts based on their target market
2. Each company will create a content calendar outlining what type of content (education & information, Inspiration, or Entertainment) they will post on which days
3. Build up their engagement and interact with customers through their platforms
I will link the social media platforms once they are created so you can all follow along with the progress. We are almost ready for business launches and will be having initial board meetings soon, it's an exciting time!
Thanks for following along on our learning journey.