This post has been sitting in my drafts for a few days… but better late than never? Last week in EC&I 831 we were lucky enough to hear from Dr. Verena Roberts about Open Education. Dr. Roberts has done extensive research in the area of Open Educational Practices and Open Educational Resources. On the first slide of her presentation, Dr. Roberts quotes a student:
…real learning isn't done behind walls or with boundaries, I believe that real learning begins when we are left to figure something out, to problem solve, to collaborate and discuss with people of experience. It's about the "doing" and what can be learned from the experience.

-High School Student
This quote really resonated with me. Students need a safe learning space, somewhere that they can focus on self, immediate community, outer community, and overall network. I have found that learning is more authentic when I provide my students with these opportunities (which luckily for me happen fairly organically in Entrepreneurship and Personal Finance classes).
What are Open Educational Resources? According to UNESCO, OERs are educational materials that are public domain or provided with an open license, meaning that anyone can legally and freely copy, use, adapt, and re-share them (textbooks, curriculum, syllabus, lecture notes, assignments, tests, projects, audio, video, animations, etc). Here's a quick video introducing Open Educational Resources:
I also found this video which provides an overview and review of the effectiveness and perceptions of OERS. The video focuses on University-level resources and does not mention K-12 at all.
I have found a lot of OERs are aimed at higher learning, which I think is fantastic! OERs provide such a valuable option not only for post-secondary students/professors but also for those who are interested in learning for the sake of learning. I love learning and I think that it happens in many ways. I am obviously pursuing formal education through my Masters program but I also learn from my travels and adventures, and daily teaching provides new lessons on a daily basis. Too often as adults we can go a long time without consciously learning, so I think Open Educational Resources such as Coursera , Open Learn, edX, as just a few examples are fantastic resources. Unfortunately, despite the initial appearance of OERs in higher education in 2002, there has not been a significant shift in movement to OERs over formal post-secondary education since then. This article in EduCause Review explains the hurdles such as discoverability, quality control, bridging the last mile, and acquisition.
In addition to the numerous OERs aimed at higher-level learning, there are tons of resources for K-12 education as well. For this week's post, the first OER that I looked at was ck12. This resources focuses primarily on K-12 math and science concepts. You need to create an account to access most of the materials which I chose not to do. It appears as though a teacher can set up an account, create a class, have students join the class, and use the ck12 materials such as assignments, videos, and texts. The site is very user-friendly and has a ton of options. Here is a screenshot of all of the subject options:
Since this OER isn't overly relevant to me as a high school business education teacher, I chose to find a new resource to review. One OERs that I recently learned about is Next Gen Personal Finance. I learned about this resource from the Business Educators Facebook Group that I had joined last school year. This OER will be an invaluable resource in the Personal Finance class I teach next semester. Here's a quick video introduction to the NGPF resource:
To gain full access to all of the resources you must be verified as a teacher, you can do this by providing your school email address and website that lists you as a teacher. Once verified, you gain full access to the site including unit plans, lesson plans, videos, assignments, case studies, answer keys, and much more. It is an American resource so some things need to be adapted for Canadian curriculum, but most of the resources are created in GoogleDocs so you can edit and alter them to fit your needs.
The NGPF mission is:
By 2030, ALL students will take a one semester personal finance course before graduating from high school.

We have our work cut out for us. In 2019, just 16.9% of U.S. public high school students (1 in 6) took at least a semester-long personal finance course that was required for graduation (the "Gold Standard")
I cannot fangirl about this site enough.. this is the most useful Financial Literacy Education site I have ever found.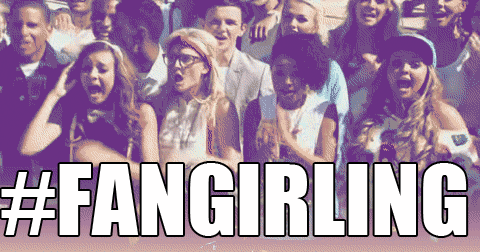 Despite the american-focused content, it is all-inclusive and 100% free. The "extras" include an arcade with 7 games and accompanying teacher resources (I may be addicted to the Credit Clash game…), blog, podcasts, and newsletters. There is a Teacher Toolkit which helps teachers to implement NGPF in their classroom, brush up on content knowledge, and ways to incorporate different pedagogical strategies into practice. There are units, semester-long courses, 9 week courses, middle school level, and more. The resources include activities, projects, case studies, question of the day, FinCap Friday, a video library, and more. Topics include checking, saving, types of credit, managing credit, paying for college, budgeting, investing, and financial pitfalls. 
Would this be something useful to other educators? What is the overall quality of materials? And is this something that can be easily adopted into others' educational practice?
Yes! Saskatchewan has created new Financial Literacy 20 & 30 curriculum which will be ready for province-wide delivery by February. NGPF is a nearly all-inclusive OER for financial literacy. It definitely needs some tweaking for the Saskatchewan curriculum, but in a world of almost endless financial information and advice, this is a great place to start. It is a user-friendly site for teachers, materials are student-friendly, and is completely free. The materials are very professionally done, handouts are created in a Google Doc format so you can adapt it as needed or upload in Google Classroom, and there are answer keys for everything which have a new unique link every 6 months to ensure that they are updated and accurate.
In business education, there are often free materials that are provided because they are sponsored by industry, such as financial institutions. This is something that I always discuss with my students – who is providing this content and how do they benefit from providing it? I tried to find how NGPF is sponsored or who creates the materials but I can't seem to find any connection other than it being an American Non-Profit Organization. As with every resource that teachers use, we must always be critical but overall I am happy with this resource as a basis for my lessons.
OERs have become common-place in public education – I can't imagine teaching without them! What are your favourite OERs? How often do you incorporate OERs into your teaching practices?