I entered the week full of hope that I would make significant progress on my Major Digital Project. Last week my classmate Nancy had responded to my tweet about social media branding. She is a social media marketer and is willing to help me with some ideas for my class to consider for their project, and we may even be able to organize a zoom session. Things were looking up this week, I already had a solid starting point for what to work on next and only had my project to focus on (for this class… my final paper for my other class was also due). Unfortunately the week did not go as planned…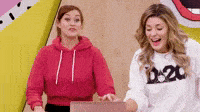 I am experiencing a pretty major setback on my major digital project. My Entrepreneurship class was on track to form their companies and begin writing their business plans last week. I had hoped that we would be ready to start running our businesses and I would implement my social media project by the end of next week (parent-teacher-student interviews are on Nov 19th and are a great opportunity to launch an in-school business). This would give me lots of time to implement and assess the project before the end of the EC&I831 semester.
On Wednesday I was fortunate enough to take my class on a field trip to a very well run Entrepreneurship 101 Career Spotlight event put on by RDIEC. There was a fireside chat with four local entrepreneurs – Justine Marie Studios, The Bearded Prairie Chef, Dandy's Artisan Ice Cream, and Strategy Lab Marketing. All four entrepreneurs strongly emphasized the importance of social media in their businesses – as a way to connect with customers, showcase their businesses and projects, and to promote their business at minimal to no cost. 
My students were so inspired by the event that they wanted to spend more time solidifying their business ideas and decided that they would have a better learning experience if they were in smaller groups to run their companies (there were 15 students in each company). As a teacher you are always excited when students take ownership of their learning, so with some guiding questions I allowed the students more time to brainstorm and problem-solve on Thursday and was hopeful decisions would be made before the weekend. Unfortunately for my class, the Law 30 and ELA 30 classes had their own wonderful educational opportunity to attend a field trip on Friday, taking 120 senior students (90% of my class) away from the building for the day. This is one of the difficult things about teaching in a medium-sized high school – our planned schedules do not always mesh well with other classes or school events; students are taking 5 classes from 5 different teachers with different events and due dates and the school has it's own events and deadlines such as assemblies, pep-rallies, school surveys, etc. 
To add to the delay in our business creation, I had already pre-arranged for the founder of UnderstandUs to come talk to my students about his business and what it's like to run a non-profit organization. I am a firm believer that guest presenters and fieldtrips can teach my students things that I can't in a regular class setting, so I will never regret providing these opportunities for my students. It was an invaluable learning experience for both my students and I (and probably Jim… he had never presented to a class about how he started his business) and I think it inspired my students. However it definitely added to my stress levels when I looked at my calendar and realized that I am running out of time to complete this Major Digital Project.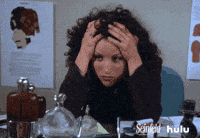 Today I drew a calendar for the month of November on the board and we discussed as a class what we need to accomplish by certain days in order to allow for the best learning opportunity – confirm company groups, assign roles, create team norms, write a business plan, create the products, begin marketing and sales, conduct sales, etc. Not to mention we have three 4-day weeks in a row, so unfortunately the implementation AND assessment of my major digital project is not a top priority for my class in the next three weeks. Although my class may (still hoping!) or may not be ready to fully implement, complete, and be assessed on the project that I am creating before my end of November deadline, I am still going to implement it when they are ready (the high school semester goes until the end of January).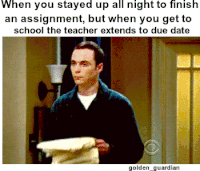 As some of my classmates have noted in their blogs (Nancy, Riley ) many of us are perfectionists and struggle when our work isn't perfect. I am also a bit of a perfectionist and struggle when things aren't perfect or perhaps it's more of a difficulty accepting things that are beyond my control. Are you a perfectionist? Have you had any setbacks in this course? How do you overcome your setbacks or deal with imperfections?